ClickBank API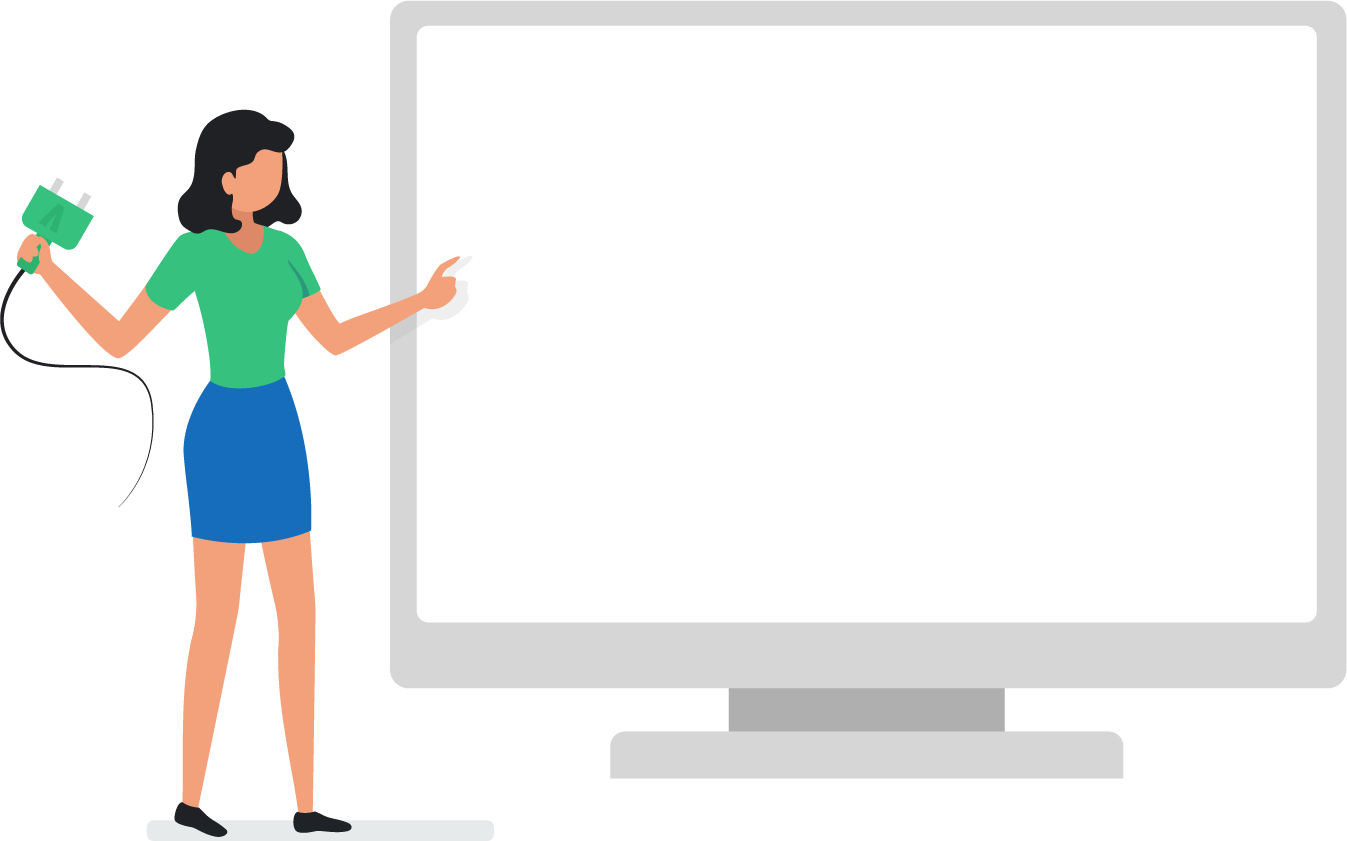 See all your ClickBank data, including clicks, commissions, bonuses, and more, in Affluent using your Clerk API Key and Developer API Key. Save time, improve your performance and increase your revenues with Affluent!
Affluent uses a combination of the Clerk API and Developer API Key to ensure you have all the data you need at your fingers tips to make the best decisions possible for your bottom line.
How to find your ClickBank Clerk and Developer API Keys
Log in to ClickBank.
Click on "Account Setting" at the top of the page.
On the account settings page, scroll down and copy the "Clerk API Keys" and "Developer API Keys".
Troubleshooting Clerk and Developer API Keys
You may not be able to see the Clerk and Developer API keys for a few reason:
The account has not had API keys created before, creating API keys is easy, see the instructions below.
Incorrect access permissions, if this is the case please contact the program administrator for upgraded permissions.
If you are the program administrator and cannot see the API keys please contact ClickBank to confirm that API access is enabled for your program.
Creating or Updating Clerk and Developer API keys
If your account doesn't have Clerk and/or Developer API keys they can be created.
Navigate to the "Account Settings" page and scroll down the API section.
On the right-hand side of the Clerk API Keys section click the "Edit" link.
On the Clerk API Keys page click the "Create New Clerk API Keys" button on the right hand side.
Enter a name for the API key e.g. Affluent and check all four boxes (Orders/Tickets, Analytics, Products, and Notifications) and click "Save".
Repeat the process for the Developer API keys.
Both the Clerk and Developer API keys will now show at the bottom of the Settings page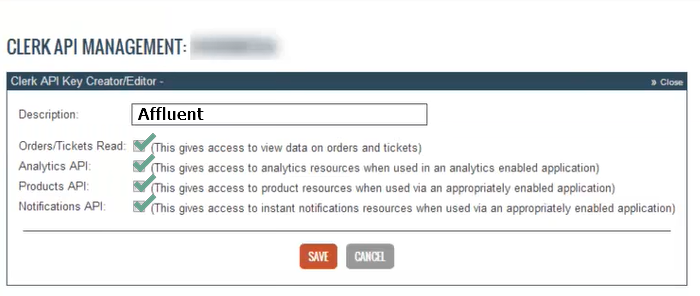 To connect your Clickbank account to Affluent enter the Clerk and Developer API keys into Affluent, via the Account Manager.
Adding Multiple ClickBank Accounts
If you have multiple ClickBank accounts that you would like to connect to Affluent repeat the process with the Clerk API Key and Developer API Key for your other accounts.