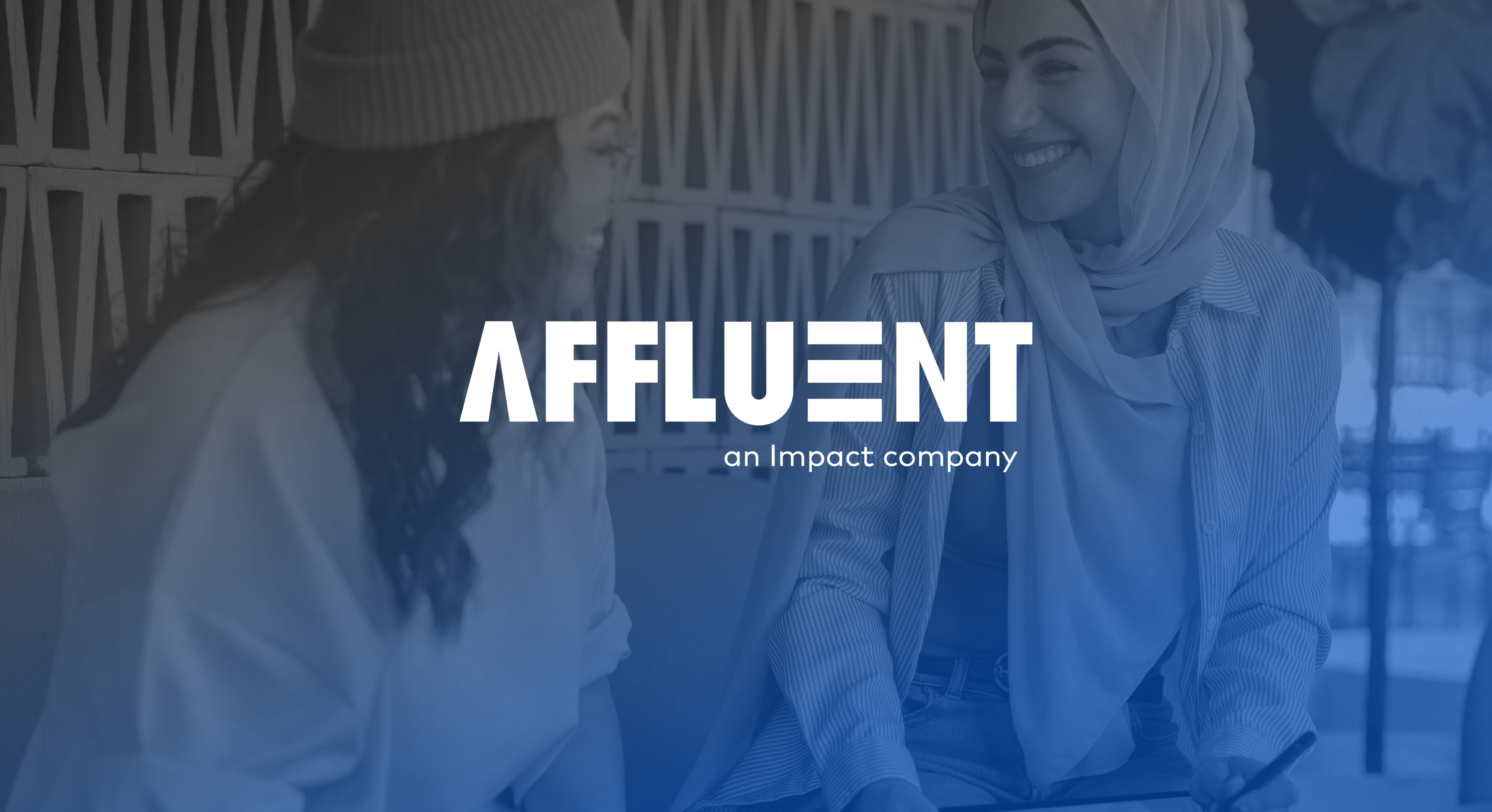 Affluent integrates with impact.com
We know that every click counts, saving time matters, and reducing the number of tabs open in your browser is a priority, so you can now find Affluent inside your impact.com Agency Console. 
Affluent and impact.com are committed to agencies. Our goal is to make day-to-day program management easier and more efficient, while supporting your big strategic goals. The impact.com Agency Console is an area of the impact.com platform dedicated to agencies, making it the perfect home for Affluent.
To find Affluent inside the impact.com platform, log in to your Agency Console and select the Affluent icon in the left-hand menu. We've designed the integration and transition between impact.com and Affluent to be seamless. We will continue to support your regular Affluent login portal as well.
With this integration complete, we're excited to announce that the Affluent team will start focusing on the Agency Console, looking to bring to life features ranging from an agency CRM tool, to workflows for agencies, financial management of clients, and much more. If there's one thing we've learned, it's that when agencies succeed, the industry succeeds – and we're excited to do our part to make that continue to happen.
FAQs
I don't have an Agency Console – can I get one? 
Agency Consoles are available to all impact.com's agency partners. Reach out to your impact.com Channel Partner Manager or Customer Success Manager and ask them to help get you set up with an Agency Console.
I can see the Affluent icon in my Agency Console, but I can't access my Affluent account. 
Fear not! If you can't see your Affluent account it probably means you're logging in with a different email address to impact.com. Reach out to support@affluent.io and we'll help you get it sorted.
I have an Agency Console, but I don't have Affluent – what should I do? 
If you're interested in automating your client reporting, optimizing your portfolio's performance and saving time, please reach out, we'd be happy to give you a demo. You can book a session with Kate via the Affluent icon in the Agency Console, or by emailing support@affluent.io.
Up Next