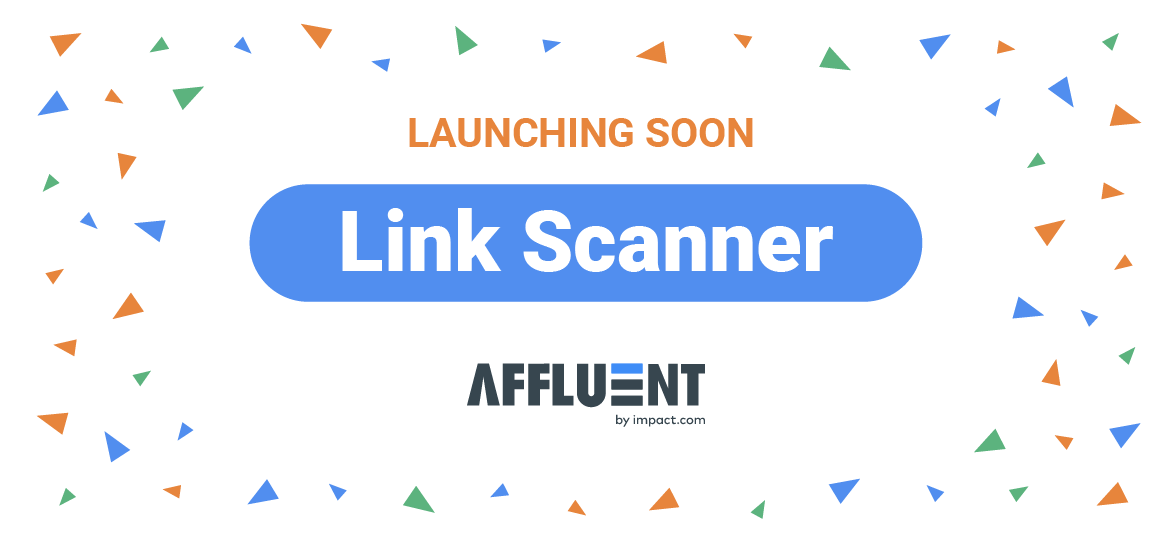 Launching Soon: The Affluent Link Scanner
We're excited to announce the upcoming release of the Affluent Link Scanner—a powerful new feature built to help you increase affiliate revenue, easily gather competitor intelligence, and scale your program using valuable link insights.
A streamlined research process that enables teams to quickly identify market opportunities and competitive gaps is vital for a successful program. At the moment affiliate managers are struggling with time-consuming manual research that often fails to highlight key information such as link health and broken link alerts.
With the Affluent Link Scanner enhanced affiliate link intelligence and critical share of voice analysis are just a click away. Save time, make data-backed decisions and increase revenues with Affluent.
How Does The Affluent Link Scanner Work?
The Affluent Link Scanner enables you to automatically scan any publicly available web page or group of pages, crawl for affiliate links, and gather valuable data about those links.
What Insights Does The Link Scanner Surface? 
Link status, including unresponsive links and out-of-stocks
Link destination
Brand, advertisers, or network associated with the link
Share of voice (percentage of total links by brand, advertiser, or network)
Rank of each link on a page
Total number of affiliate links
Anchor text associated with each ink
Product description and meta-image if applicable
Keep your affiliate and link research humming in the background so you can focus more on the bigger picture and less on time-consuming research.
How To Get Started With The Affluent Link Scanner
Once live, every Affluent user will automatically receive five free scans to try out the Link Scanner feature. For more information and to add the additional scans to your account, please contact Emma Tett at emma@affluent.io.