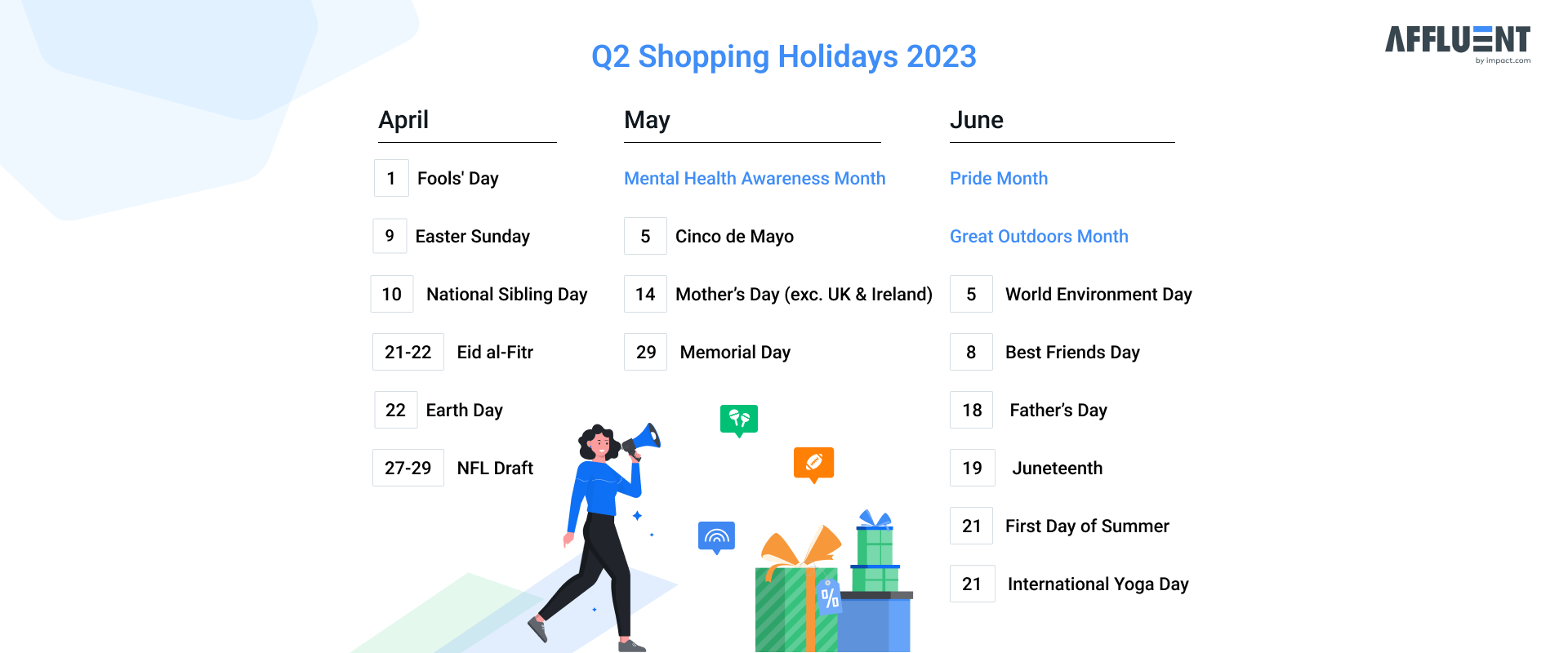 Q2 Shopping Holidays 2023 – Affiliate Marketing
April, May, and June are full of great shopping holidays and chances to promote your affiliate program in innovative and effective ways. It is essential to plan early, secure placements, and approve creatives now to get the best deals and visibility.
Adjusting your content and publisher mix to reflect global or local holidays can have a huge effect on metrics like revenue, average order value, and conversion rate. If you only focus on Black Friday and Christmas your affiliate program is missing out on exciting, innovative, and lucrative opportunities. 
It's also important to consider which holidays lend themselves to driving conversions and which are best used for building brand awareness and maintaining authenticity. For example, using Earth Day to drive purchases may negatively impact consumer opinion, but using it instead to promote your brand's environmental initiatives may increase followers and create potential new customers. 
Think about holidays, events, and celebrations that align with your brand. Just because it's International Yoga Day doesn't mean you need to run a promotion, but missing out on National Pet Day as a cat bed company is a lost op-paw-tunity… sorry! 🐾
What events have we missed off the list? Which e-commerce holidays have been the most successful for your brands? How do you ensure you have the right partners lined up for the right celebrations? Let us know in the comments.